10 septembre 2013
From self-propelling to eco-mobility
It's our concept !
Who are we and what do we do?
We are a team of 2nd, 3rd, 4th and 5th year students from the french engineering school ESSTIN, supervised by a team of teachers. The team works out how to build vehicle which will run 10 laps (10,1 miles) in a given time consuming less energy as possible.
We have taken part in the Shell Eco Marathon challenge for about 15 years now !
For the 3rd year we develop Vir'Volt, the prototype designed by the team in 2010-2011. It's a vehicule which runs by lithium polymer electric battery. This year we add solar panels too because we run in « Electric and solar prototype » category. The team is also working to design a fuel cell which will entirely produced in ESSTIN.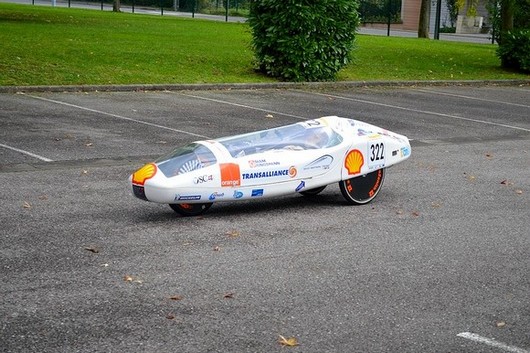 This year, the team is formed by 27 students supervised by 9 teachers. The team is devided in 4 parts : mechanic, electronic/informatic, energy/strategy and communication.
Our experience and our previous performances push us to aim to validate a new performance this year with our prototype and to increase the visibility of our researches.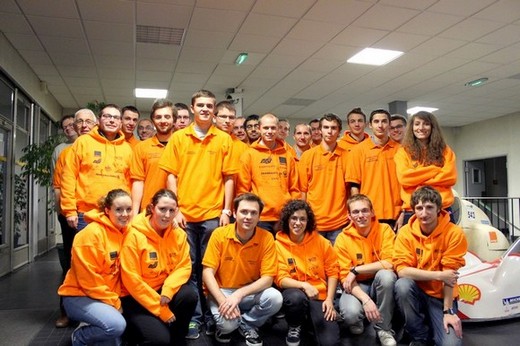 Please, follow us on Facebook and Twitter to learn more about us and be aware of our news.
You can also contact us to give us comments or to support us financially.
Support the Eco Motion Team by ESSTIN in 2014 !